Julien Porterie
Graduated in physiotherapy since 2000
Graduated in osteopathy since 2005
After several months at the Hospital of Army Instruction Bégin (Saint Mande) as part of the National Service and a principal experience of 16 years in a Paris group practice as an associate member, Julien Porterie decides to settle in March 2017 in Boulogne-Billancourt where he already lives and has his second professional activity as teaching martial arts to Karate section of the Athletic Club de Boulogne-Billancourt (A.C.B.B).
In an ongoing effort to update and deepen his knowledge and treatment techniques, Julien Porterie follows each year additional training in physiotherapy and osteopathy. It is the same with health martial practices.
Martial arts begun in 1990 allowed him during his many trips abroad to discover Asia (mainly Japan and Thailand). Julien Porterie graduated in 2002 from the Wat Po Traditional Medical School (Bangkok, Thailand). The resultant today is that his modern Western health approach is imbued with principles from Far Eastern traditional healing.
From the time he was international competitor, the physical preparation was key to its success. He continued to be interested carefully afterwards and has allowed his competitors karate students to win several titles of France Champion and European Champion. Within the firm, Julien Porterie likes to combine with the possibilities of care, a complementary offer to a custom coaching as this is for amateur sportsman, competitor or for the person wishing to maintain physically.
A major health problem requires Julien Porterie to temporarily close the office between May and December 2017. To turn from a caregiver to a patient has been, ultimately, informative and a chance to rethink the design of patient care.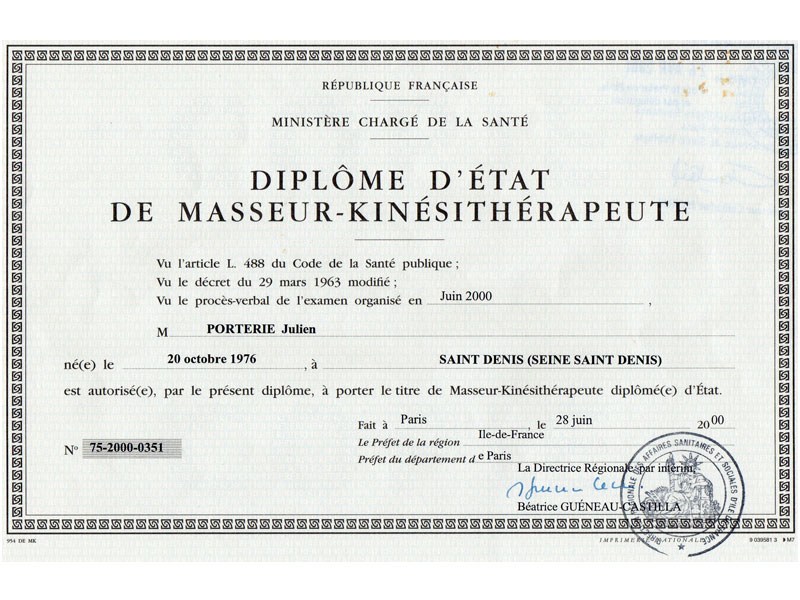 State Diploma of Physiotherapist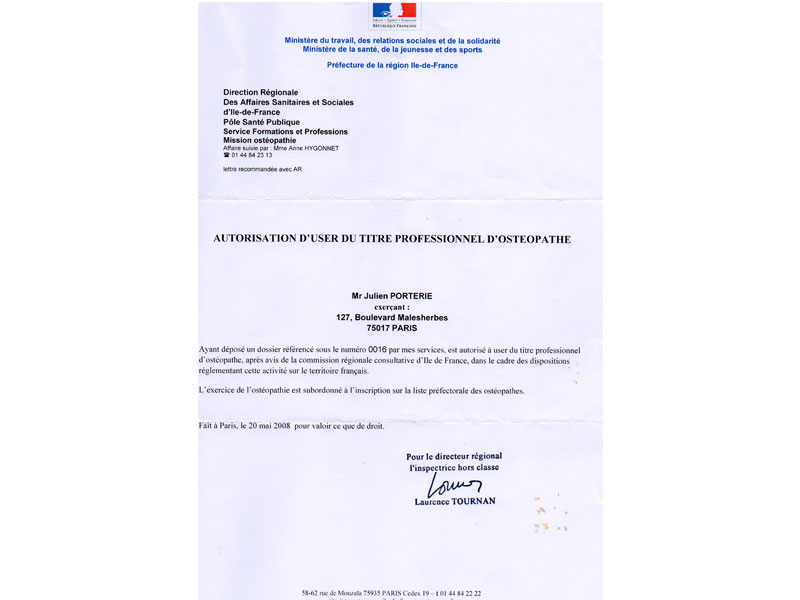 Authorization to use the Professional Title of Osteopath, issued by the Ministry of Health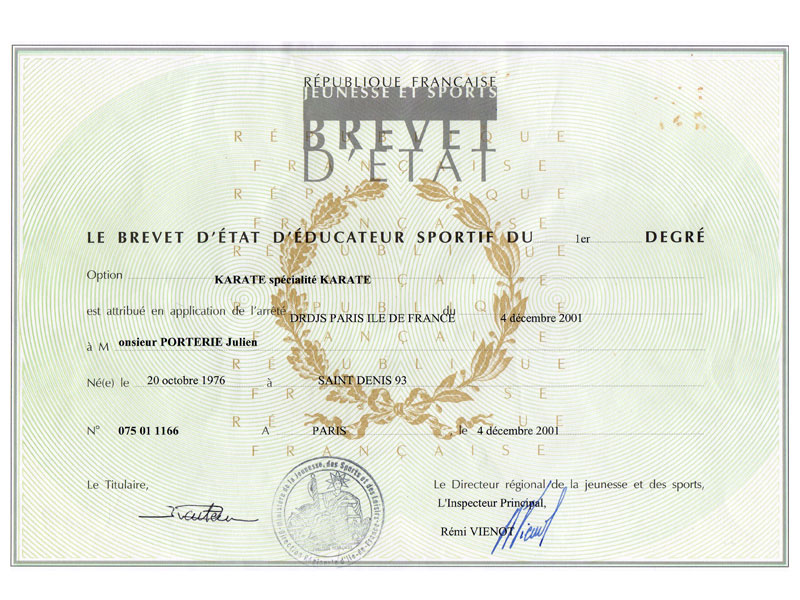 State Certificate of Educator Sporting 1st degree option "Karate"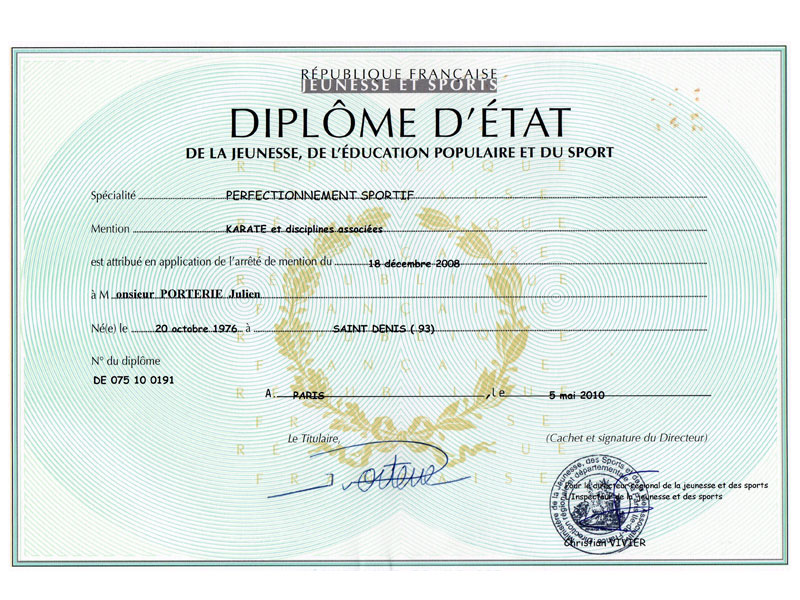 State Diploma of Youth, Popular Education and Sport, specialty "Sports Development" mention "Karate and Associated Disciplines"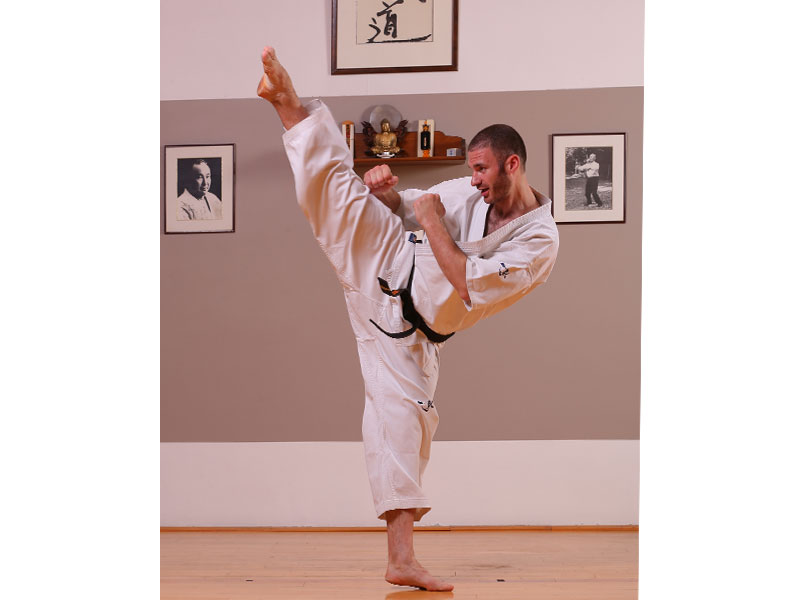 KARATE KYOKUSHIN
Grade : Black Belt 4th dan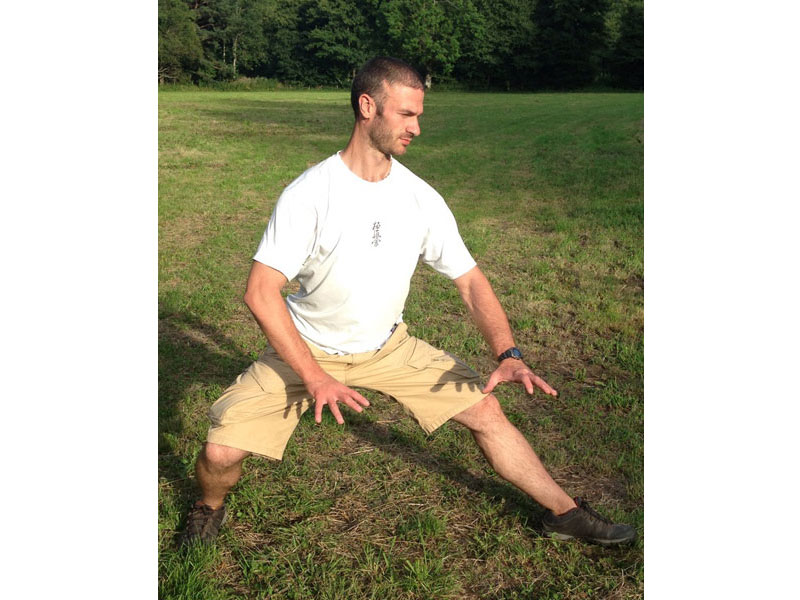 TAIKI-KEN
Grade : Mokuroku 3rd dan
Titre : Renshi
By appointment only
00 33 951 646 947